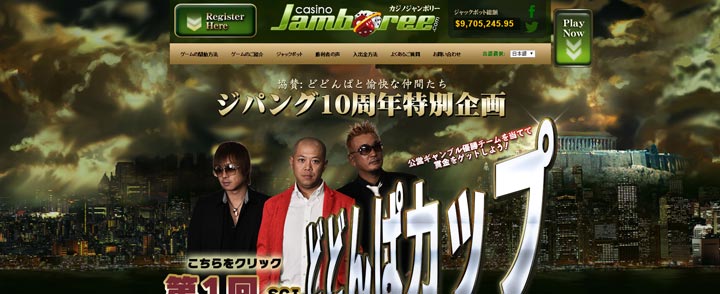 Dafabet launch Casino Jamboree
May 6, 2021 11:42 am
As we continue to provide our ever-growing customers with top-notch service, Dafabet officially launched Casino Jamboree.

Unveiled on April 14, 2014, Casino Jamboree is open to the Japanese market and provides a number of games for everyone to enjoy.

The site offers a wide array of slot games, over 150 to be exact. With over 60 progressive games that customers can choose from.

In line with that, Casino Jamboree also caters to multiple live games like Baccarat, Sic Bo, Roulette, BlackJack Casino Hold'em and many more.

Furthermore, it offers top-notch customer service as a representative is always available to answer any and all inquiries of the site. Note that this is specific to Japanese support.

We are also pleased to inform that there are different payment methods to choose from. Among these choices are Net BanQ, Zbanc, Neteller, Skrill, Entropay i-BanQ and many others. This avoids limitations from customers to withdraw or deposit money when they are play.

Lastly, with Dafabet ensuring an excellent customer experience in mind, Casino Jamboree provides different features for the customer.

Taking pride in providing the customer quick services, the deposit and withdrawal process is the quickest in the Japan market.

Visit Casino Jamboree for further details.